Take Advantage of the Latest Xtime Engage Features
Xtime Engage now has more tools to help improve your service process while delivering a world-class customer experience. The newly released Pay Type integration and Suspend & Resume features were built to add efficiency and consistency in your service lane.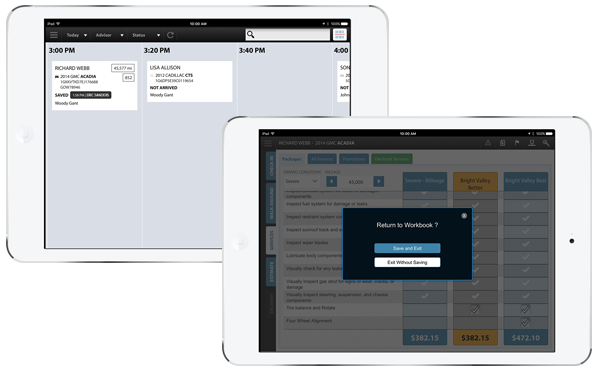 You can now Suspend & Resume with Xtime Engage
Engage users can now "save and exit"—or Suspend & Resume—a vehicle check-in at any point, and then pick up right where you left off later to complete the check-in.
Greeters and valet drivers can now greet the customer, confirm contact information, collect mileage, obtain walk-around photos, and then pause to allow advisors to sell via menus and complete the check-in. This enables the entire check-in process to be more mobile, while also increasing flexibility when checking in vehicles inside and outside the dealership.
Existing Engage users will have this feature activated through the regular product release cycle.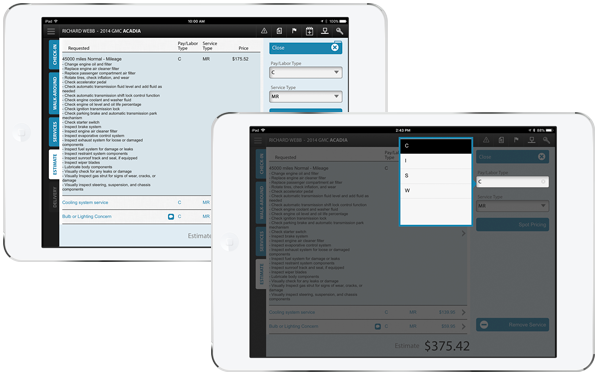 New Pay Type Integration from Xtime Engage to Your Dealer Management System
If you're an Xtime Engage dealership with Dealertrack DMS, CDK Global or Reynolds & Reynolds dealer management systems (DMS), you can take advantage of the new Pay Type integration that enables service advisors to update and push the pay type from Engage to the DMS for a specific service during the vehicle check-in.
Those with Dealertrack DMS can also utilize the Service Type integration in conjunction with the Pay Type integration.
Pay Type integration improves the service check-in process by delivering:
A more accurate review of work performed and service estimates
Fewer updates/keystrokes to be made in the DMS when rolling the appointment/walk-in to a repair order
To begin utilizing these features, connect with your Xtime Dealer Performance Manager or email xti.dpsadmin@coxautoinc.com.
Fast Lane: How to Accelerate Service Loyalty and Unlock Its Profit-Making Potential
Xtime Spectrum is the Proven Solution to Increase Your Bottom Line
Service Star: Ferman Volvo Cars of Tarpon Springs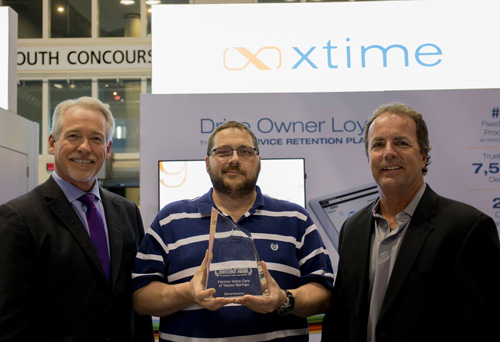 Xtime VP of Marketing & Managed Services Jim Roche with Ferman Volvo Cars of Tarpon Springs Service Manager
Matt Ketchum and Service Director Billy Monteverde
Ferman Volvo Cars of Tarpon Springs, Winner of the First Xtime Customer Experience Excellence Award, Uses Xtime Spectrum to "Treat Customers Like Family"
Matt Ketchum, Service Manager at Ferman Volvo Cars of Tarpon Springs in Florida, has not forgotten the simple rule he learned in grade school: treat others as you want to be treated. It's a rule he and his colleagues abide by every day at Ferman Volvo Cars, and one of the many reasons the dealership was awarded Xtime's inaugural Customer Experience Excellence Award at the recent Digital Dealer 24 in Orlando.
 

I wouldn't want to work at a dealership that doesn't use Xtime.
Xtime sat down with Matt to learn more about his philosophy on customer service, his experience with Xtime, and how Ferman Volvo Cars delivers a superior experience to each customer, every day.